Ah yes. Here we fucking go again. Honestly, at this point I don't know if I'll keep this blog up or if I'll simply start a new one with a different URL (if I do, I'll let my Affies know, of course). But let me elaborate: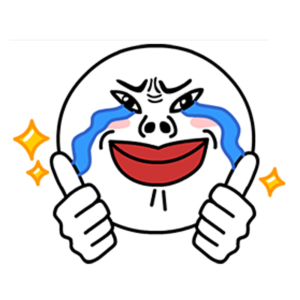 At the end of last year I re-downloaded the dating app Bumble, as one does, and started talking to a few guys. I started exchanging a few memes with one of them in particular and we quickly made plans to hang out. Back then I was still involved with the guy I "split up" with most recently and we started to hookup again. He told me had feelings for me and I thought that maybe, this time it was different – joke's on me, we all know how that turned out 🤡
As things seemed to progress with the guy I was into, I decided that I didn't want to date anyone anymore. However, I wanted to lead the guys I was talking to on, in case I changed my mind on the dating situation. Naturally I lied to everyone I made plans with to avoid meeting with them. To be fair, that wasn't very grown up of me to do and a dick move. But then again – it's a dating app. Who cares? Just move on to the next one, that's how it works. Welcome to reality, brother.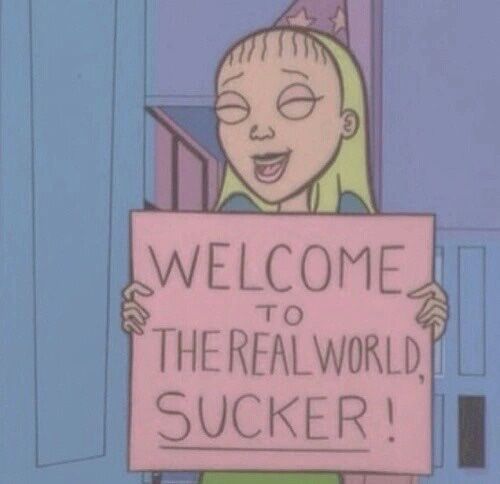 This one guy apparently didn't take it well when he noticed that I had deactivated my Instagram (I always do that when I need some space from people). He assumed I blocked him, which I didn't. He then got so invested in the fact that I seemed to have blocked him that he went out of his way to google me in order to find out more about me.
So this guy manages to find my private Tumblr, my private Twitter and, of course, this lovely online journal I keep. He then proceeds to message me on Twitter and sends me a paragraph about how he wanted to lecture me for blocking him for no reason. He also told me that apparently he read some of my posts and felt very sorry for me which led him to change his mind on sending me hate. He then wished me luck for the future – that part was actually kind of nice.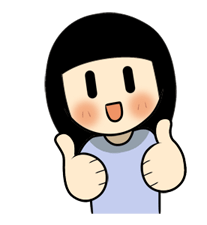 Weirdly enough, that isn't the end of the story.
Today I woke up to another paragraph… well, actually he wrote me an entire play. Title of his play is "Why Suzy is to blame for my depression in 7 Acts". I'm going to spare you the entire script, here's a summary:
– Act 1: Depression – He suffered from depression and tried to kill himself.
– Act 2: Fucking Around – He slept with many girls and had great dates, because he's a great person.
– Act 3: The Unknown Suzy – He thought I was funny and we made plans to go for a walk but I cancelled.
– Act 4: New Love – He met someone else and wanted to tell me that he's no longer interested in dating me.
– Act 5: Weird Things – He googled me, found my private Social Media "within 2 minutes" (very important detail, apparently) and messaged me to tell me that blocking someone is wrong.
– Act 6: The Return of Traumatic Events – He read through all my Tweets and got triggered after reading I lied to people so that I have an excuse to not meet them. My blog post triggered his depression.
– Act 7: Act of Love and the End of Depression – His girlfriend saved him from his depression.
Keep in mind, I've never actually met this person and we only ever exchanged a few messages/memes over Instagram.
Y'all I'm tired.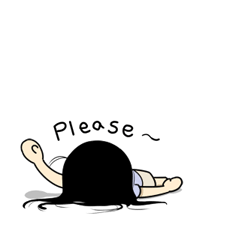 The thing is, I definitely agree that lying to someone and telling them that I got COVID in order to avoid them for another 2 weeks is stupid, no doubt. I think back then I thought that maybe in two weeks I'll feel more like dating someone again and then I changed my mind and just unfollowed him because I wanted to be left alone. I should've told him I was no longer interested in dating.
Frankly speaking, whenever I cancel on someone I just assume they are already talking to someone new because that's how I deal with situations like these. I could never care that much about someone I talked to briefly over a dating app, but then again everyone's different when it comes to emotions.
I hope this person is still talking to a therapist and that they leave me alone (I doubt it, though). As for this blog I ended up password protecting some of my old posts. I don't really care if anyone I know reads them as I am an open book and most people I interact with already know all these things but it still made me feel better to do so. I'm still weirded the fuck out that someone goes to these lengths to contact someone they talked to over some dating app, not gonna lie so we'll see if I'll switch to a different URL. Part of me doesn't just doesn't care enough to go through the trouble of setting up a new blog, though.